Who is eTV
eTV distributes programmes recorded off-air from domestic and international television channels and Internet channels, that can be viewed and downloaded under the terms and conditions of the Screenrights Licensing Scheme.
The Education Television and Video Communications Trust was established in June 2010 by e-cast Ltd as a not-for-profit Charitable Trust to manage the development and distribution of the off-air broadcast recordings services to Schools, Kura, Polytechnics, Wananga and Universities throughout the country. The Trust has been approved by the Minister of Education and Screenrights to operate as an Education Resource Supplier under the Copyright Act S.48.
As part of eTV's Charitable work, Schools have free access to Live-streaming TV Channels, a Library of educational videos and recordings from relevant educational conferences and events.  Educational establishments throughout New Zealand can access this unique service to select relevant content covering all curriculum subject areas.
1
DIGITAL RECORDING
eTV's digital recording, cataloguing and distribution of communication works offers an unprecedented opportunity for teachers to access, manage and deploy compelling content to support and enhance learning outcomes and achievement levels.
2
MEDIA IN TEACHING
eTV will support the use of media in teaching and help teachers improve student engagement and learning outcomes across the Curriculum.
3
WEB FEATURES
eTV will continue to develop new web features and functionality so that the eTV User Interface website becomes the primary service for educators and students to access, upload, and interact with all forms of video in the education process.
4
BROADCAST VIDEO
eTV will focus on adding to the number and range of broadcast and non-broadcast video content to its digital repository to add value to eTV and to increase the number of educational clients using the service.
5
CURRICULUM
eTV will promote and support related development of the service to provide the educational sector with specific opportunities and support related to the use of video and television in the Curriculum and beyond.
6
LEADING AGENCY
eTV is a leading agency supporting the development, promotion and adoption of digital video distribution and utilisation technologies within the New Zealand education sector.
People on our team
Our staff value our customer relationships highly.
We understand education and have experience in education and teaching.  We are here to help make the process of teaching and learning easier and more enjoyable.
---
organisations we work with
featured channels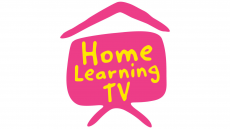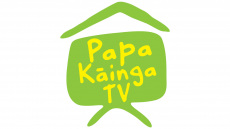 We have used the eTV recordings of one week's evening television on TV1, TV2 and TV3 to code for tobacco and alcohol imagery as part of research to examine how prevalent this imagery is in our television viewing. eTV has made this very easy for us by recording the stated times and channels and sending us downloadable files in a very timely manner. We have found these recordings to be very accurate and user friendly. This work is being replicated from a similar study completed 10 years ago using VHS recordings; eTV technology has greatly improved the ability to undertake this work
University of Otago
ACG joined eTV to have access to NZ content, particularly current affairs and news, and to have a private library in which to store the videos that we make ourselves that can be accessed by our students through links to our LMS. The ability for eTV to download video from YouTube into Curriculum Collections provides excellent future proofing of such resources. With the introduction of Zaption, video will be much more interactive. These features, combined with the service we get makes eTV a fantastic resource
ACG
I tried to buy DVDs of some Art History programmes but couldn't and then found that they're on eTV. Shakespeare's Hamlet with David Tennant will catch the student's interest and Media Studies comes alive with so many great films and programmes as well as the whole Christchurch rebuild story, perfect for geography students
Wellington East Girls College
eTV is just a great service. I found myself teaching junior social studies for a couple of terms last year and I really don't know how I would have managed without eTV. There are very few paid services which I would recommend to schools, but this one is essential.
Rosehill College / Mindlab
We are thrilled to join forces with eTV to bring interactive video to New Zealand. eTV has an impressive video platform, and now, with just a few clicks, you can bring any eTV video into Zaption, giving teachers and trainers a whole new set of tools to engage students and track how they learn with video.
Zaption
Get in touch
AUCKLAND ADDRESS :

11c Douglas Alexander Parade, Rosedale, New Zealand

POSTAL ADDRESS :

PO Box 35060, Browns Bay, Auckland 0753

PHONE :

0800 438 388
Send us a message to say hello. We'd love to hear from you!